PubCrawler's WWW-Service
PubCrawler offers a Web service where registered users can setup profiles which include search queries for NCBI's PubMed and GenBank.

These searches will be carried out at specific times from our local server. The results will be written to a HTML-file which is only accessible by the owner of the profile (view a sample results page).

PubCrawler keeps scientists informed of the current contents of Medline and GenBank, by listing new database entries that match their research interests.

PubCrawler's WWW-Service is offered absolutely free of charge!
Before using it, please take a look at PubMed's disclaimer.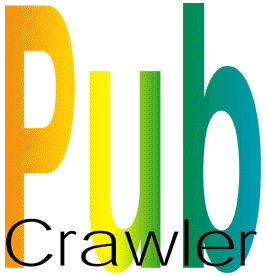 It goes to the library. You go to the pub.™