PubCrawler - The Program
PubCrawler is a Perl script for an "alerting" service which scans daily updates to the NCBI Medline (PubMed) and GenBank databases.

When PubCrawler is set up to run daily, the results can keep scientists informed of the current contents of Medline and GenBank, by listing new database entries that match their research interests.


The current release (version 2.40; dated 14th May, 2020) can be downloaded from this site and is freeware.

Join the PubCrawler Mailing List to receive notification about program updates!

PubCrawler searches the NCBI PubMed (Medline) and Entrez (GenBank) databases daily using search parameters (keywords, author names, etc.) specified by the user. There is no limit on the number of searches that can be carried out. The results are stored in a local database and only the newest PubMed or GenBank records are shown each day. The results are presented as an HTML Web page, similar to the results of an NCBI PubMed or Entrez query, which exists as a local file on the user's computer, and is therefore private to the user. The Web page sorts the results into groups of database entries that are zero-days-old, 1-day-old, 2-days-old, etc., up to a user-specified age limit.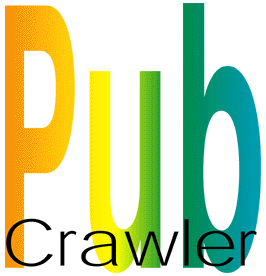 It goes to the library. You go to the pub.™